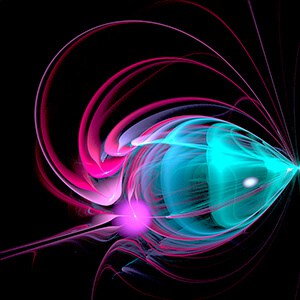 Dive into Deep Wisdom
Pleiadian books for a new age of reason, coded to awaken our remembrance of who we are, and prepare us for meeting our future. Explore the deeper writings that source from Nine, as shared by the Pleiadian Renegades and the League of Light.
Explored on this site and still want more? Or maybe you want to dive into the practical yet esoteric wisdom (and wit) of the Pleiadians? You'll definitely want to take a look at these books.
VISIT MARYANN'S AMAZON AUTHOR PAGE
Transformation awaits within
Opalescence: The Pleiadian Renegade Guide to Divinity has been called indispensable, a bible, a wealth of galactic knowledge. Many people have written to say how much it's changed their lives, impacted their understanding at very deep levels. It's full of deep wisdom and playful storytelling designed to expand and awaken. A compendium of high philosophy that's amazingly down to earth, it's a treasury you'll want to read again and again… and which will be different with every reading.
Renegade conversations with master storytellers
Dimensional realignment to shift inner focus
Core Matrix Change: Insight for a New Conscious Unified Visioning can be called a handbook for a new revolution in conscious thought. Slight but packed with power, it's an instruction manual for restructuring reality, woven together of story and code. Esoterically insightful yet practical at the same time, it may just surprise you.
Garden of Unknowable Things: A Renegade Pleiadian Lexicon gathers highly refined deeply insightful redefinitions of facets of language. Each entry can serve as a point of reflection. It's a perfect bedside companion for instilling nuggets of knowledge that can awaken the mind from habitual thought processes, and give reality a deeper and more fully-lit space of thought.
New feature film based on the book Remembrance
Lightships is an evocative new work by visionary filmmaker John Harrigan, based on the book Remembrance: Pleiadian Messages in Preparation for Contact, which brings to life a story of awakening to a greater reality… and unlocking inner truth. Click here to find out more information about the film, the director, cast, and crew, plus a teaser trailer. Follow the project's development through the articles listed below. And if you'd like to get involved, please support the Indiegogo campaign for post-production!
Get Your Pleiadian Books Here
Deepen your understanding of practical divinity, and watch your life transform. Discover all the Pleiadian books transmitted through the League of Light. Get your copies today, from Amazon.com, Smashwords.com, or your favorite book source.
Which of the Pleiadian books is your favorite?
New to the work of the League of Light and want more? Be sure to take a look at the Pleiadian notebooks and message collections. There's much to explore on Nine's Path.
If you've got a copy of one of these books, please consider leaving a review at your point of purchase. Help others find their way to the wisdom of the Pleiadians of the League of Light.