Soul Whispers
PERSONALIZED TRANSMISSIONS, CONTEMPLATIONS, AND MEDITATIONS
NOTE: As of April 15, 2020, I'll be taking a short hiatus from accepting personal message requests while I catch up on those I have and get some other work underway. I'll make an announcement when they're available again. Contact me if you have questions on that.

The Creative Counselors of the Pleiadian Renegade Family of Light-Hearted Healers offer deep personal messages they dub "Soul Whispers". Serving your self-understanding on the path of awakening, Soul Whispers are uniquely tailored to speak to you in unexpected and insightful ways. Read yours often.* They're alive and encoded to reveal more over time.
Your message will be approximately 3 pages long in PDF format.
$120
(Please contact me privately if you have questions about consultations.)
MEET THE CREATIVE COUNSELORS
WHAT A READING CAN ADDRESS:
Life purpose & direction
Past life tracings
Remembrance
Pleiadian DNA lineage
Other numinous awareness
Soul Whispers personal transmissions bring insights into such questions. You don't even need to have a question in mind; you can just leave it open for what you most need to hear.
FIND OUT MORE
Send Your Request
Ready to initiate your personal message from the Pleiadians?
Stay in Touch
Get the Channel Nine newsletter


WEEKLY GUIDANCE
Tune into twice-weekly wisdom through the holographically insightful Pleiadian Tarot messages. Find out more.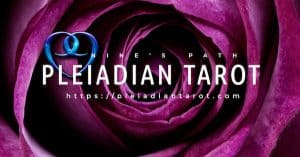 * NOTE: I recommend printing the file so you have it handy for easy reference and re-reading. Soul Whispers are multilayered and designed to speak to many aspects of your understanding. Occasional reviews are to your advantage. More insight can continue to be revealed. Caution: These messages can be highly transformational!
This site does not store personal information from contact forms.