Early Channeled Conversations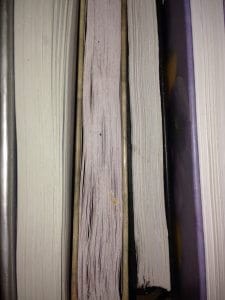 More than two decades ago, the group I came to know as the Pleiadian Renegades — those who communicated to me from within the League of Light — began a series of preliminary "chats".
These encounters introduced me, gradually, to the work that lay before me. The concept of opalescence, the philosophy of the numbers of creation 1 through 9, and who these beings were all began to be revealed. I've copied some of those early communications from my notebooks here for you to explore the underpinnings of the work, so you can see where the path took root and where it brought the concepts to the fore. Most of these channeled conversations took place in 2006, just as I was beginning to write the first pages of the book that was to become Opalescence: The Pleiadian Renegade Guide to Divinity.
Click below to read from my notebooks and scattered pages of notes. The insights are quite profound.
Like the Channeled Conversations?