LOGBOOKS OF THE LEAGUE OF LIGHT, VOLUME 1
Pleiadian Messages in Preparation for Contact
Witty and insightful, these essays from the Pleiadian Renegades' set a new standard in bringing humanity into closer contact with our stellar kin. Remembrance: Pleiadian Messages in Preparation for Contact gathers messages to awaken and enlighten human consciousness to the very real potential of meeting humans from interstellar civilizations and realizing our place among them.
Look into the future, and you will discover your past.
From the Foreword: "The writings collected in these pages represent a process that has, in some form, been encapsulated in the teachings of the planet's esoteric, secret, and sacred traditions and texts. Rather than rehash what has already been shared, our method is to distill those points most useful in preparing to encounter divinity in the form of meeting your extended family, and let you connect the dots to realization, reunification, and transformation. It is with the greatest love and respect for the people of Earth that we speak, for the truth is, we are human and we are neighbors. More than that, we are kin. The history of life on Earth is a bit more complex than the institutions of science and religion have led most of you to believe. We aim to shatter illusions that keep your collective consciousness, as a planetary organism of humanity, entrapped in a web of lies spun in a hall of mirrors. It is when you recognize yourselves individually and collectively as divine that you begin the process of achieving wholeness. There is no real end to that process for humans, not in the form of humans in denial and ignorance of the greater truths of love. We share what we have learned, and we share what will serve you as those who have yet to remember their origin and destiny as human beings, existing on Earth but with the galaxy and beyond as your home. Are you ready to meet your neighbors and kin? Read on, dear reader, and see what that entails."
The Pleiadian Renegades are a collective of beings from a high-frequency, low-density reality that sources from the light of the sun of Alcyone. They are human beings of a higher level of awareness and come to our realm of awareness now as midwives for our collective transformation into the consciousness of divinity. They do this with great love, humor, and depth of understanding.
Contents:
Introductions: The Jigsaw Puzzle of Time & October 14, 2008
Foreword: A Moment of Your Time
A Note on Nine/A Note on Amanda R. Ryan
SECTOR ONE: Sometime Soon It Will Be Apparent that You Are Not Alone in the Universe
Chapter 1/  Space Brothers and Aliens
Chapter 2/  Coming Soon to a Planet Near You
Chapter 3/  We Come in Peace
SECTOR TWO: No One Says Bad Things about Love Anymore
Chapter 4/  Love Is All There Is
Chapter 5/ Changing the Paradigm of What Love Is
Chapter 6/  No-Name Nemesis: Nine's Secret Agent
SECTOR THREE: It Is Time to Wake Up Now
Chapter 7/  One More Reason to Tell What Time It Is
Chapter 8/  Sooner or Later, You Have to Get Up
Chapter 9/  When Will the Condolences End about the Death of Nemesis?
Soon to Be a Film: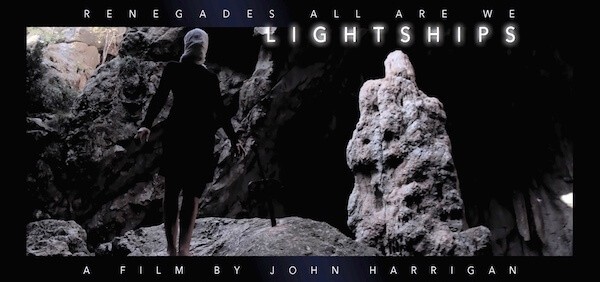 Discover Lightships, a new film is in production based on the book Remembrance: Pleiadian Messages in Preparation for Contact. Click to find out more.
Reviews
"One of the most interesting and informative books I've read in a while. The entertaining intelligence of the 'author/s' is undeniable. Their message is consistent: love conquers fear, but it has none of the usual la-la quality of 'feel good' books. I'm happy to learn there's a second book in the series." —Ed Murphy
"Didn't want to put it down. This book contains many thoughts to ponder. In the end however, we know it will happen – but fun to read!" —Karen Clark
"Excellent relevant information for spiritual advancement! This book is a delight to read and is entertaining while uplifting and explaining ways to raise your vibration and let go of fear. I highly recommend this book to all! Peace and love to all." —Kaydee
"A piece of heaven. It is a must-read for all of those who are interested in the theories about ET humans and reptilians. I would recommend it even to those who don't believe in them because the philosophy described inside appears to me to be divine. This is also true for Maryann's other book (Opalescence). One of the most important books I've come across during this life of mine." —Ivailo Daskalov
"Remember! Speaks straight to the heart!" —E.
Sorry this post wasn't useful for you