Direct voice transmissions.
Visit Time Transformers and see what Asket and Semjase have to share about our global awakening.
Scroll down to see Asket's video collection.
Back to Crew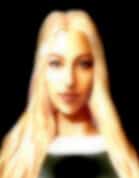 "This is Semjase of the League of Light, in service to the planetary consciousness and beingness of all humanity, speaking to you through the good will of one who has heard my voice as a friend many times in many lifetimes. Trust these words as you have trusted others brought into the light of your vision from those in service to the same loving crew, and know that I am with you all, as friend and sister. In peace, be well, and know that the changes you have longed for are indeed moving through the matrix toward a new world birthing."
Readings of written transmissions.
Asket