Transformation
From the edge of time, great waves move through the geometries of space. Everything becomes shifted in the wake of their passage. Nothing is left to chance in the metrical displacement from stasis, as the mathematics weaves the shape of reality in intricacies of a dynamic becoming. Stillness within the experience of movement gives all possible things the invitation to become. From within the stillness, perfection displaces the possible, and chance transmutes from luck into aligned intent. Taking a cue from the divine knowing innate and omnipresent, a being becomes newly self-aware. Thus is transformation activated in the sea of conscious being.
Power
Zero Point
Rogues to Roses
Quiet OM
SEEING THE LIGHT IS POWERFULLY TRANSFORMATIONAL
Until you can touch lightning with your bare hands, you have no true concept of the power that you carry within. Let it loose, and change not only yourself, but your world.

NO MORE KNOTS
Change can only happen when the weave of reality is allowed to repattern itself. Forcing change to happen or not happen results in a knot of Six, where conflict arises to accentuate the need to release and reconsider. Where free will allows such intentional shapings of the weave, so too does it allow the realization that there is, in fact, a grand light of sentience within the periphery of what you, yourself, are able to comprehend. The "A-ha!" moment happens when that perspective shift grants a broader visual field. Things make sense and knots are seen for what they are. Just as easily as they come into being, they can unravel. How? Invite Nine in, and see.
DARE TO LET GO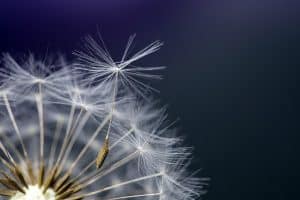 Sooner or later, change will catch up to you. Ironically, standing still is often the chosen way to outrun it. While that may keep you in a safe zone for a while, eventually you will see that everything around you has shifted into a new modality, leaving you an anachronistic artifact of another set of expectations long past relevancy. So, too, is it often the case that in letting go, the things that you release include your own definitions of self, your connection to your personal past, your gifts left unopened. During the rigors of transformation, it is well to consider that in releasing what does not serve your becoming, you may discover some secrets you've been keeping from yourself. They will only become apparent when you let go of the reins of control. Let the divine driver take you on a tour of the universal construct. Trust enough to let go, and enjoy the ride.
CHANGE MAKES ALL THINGS NEW AGAIN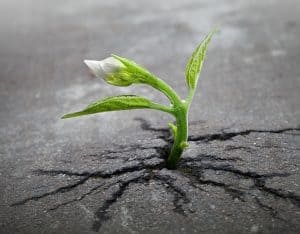 You've never really messed things up to the point that you can't reclaim your starting point. In transformation, often the endpoint bears little resemblance of what the starting point promised. Expectations dashed, the instinct can kick in and try to erase everything that led to what looms as a grand disappointment. Yet hold on… for transformation stands before you. Without repetition, an echo bounces you onward, through the transformative experience and into a new reality. On the outside, it may be that nothing has changed. On the inside, nothing is the same. Renewal gives new life and new hope to what had been deemed irredeemable. Letting the patterns of past paths fall away, you reveal to yourself the entry into the new. Dare you go forward? Life beckons you to.
MOVE INTO THE LIGHT
There is little left to hold onto once the flames of transformation have consumed all materiality of what was. Ashes, like time, are of little substance, but the elemental traces of what no longer is. You, having gone through transformation, yet remain. You have not succumbed to the fire; you have not become reduced in any way from the experience. You, in essence, remain. You have survived and become reborn, many times over in the course of your lifetime. Do not hesitate when you feel the heat of change lapping at your toes like the waves of a great conscious sea of fire. It does not come to consume you but to purify that which are the dregs of time-phased living. When the time comes for you to reckon with the light of spiritual combustion, will you have the courage to move into the light? It is little more than moving into your self.
REAL CHANGE IS POSSIBLE IF YOU AREN'T AFRAID OF ANYTHING
CHANGE YOUR MIND

Know yourself and you will live more fully. Understand yourself, and you will find answers within. Let your mind shift into the light of the atomic fusion of transformative experience, and come to know yourself anew.
Get how this works?
"Love has no match but lights the fire of transformation simply by loving. Brilliant burns that fire when more love is being embraced by arms newly discovering its infinity. It is a radical transformation, a pole shift of molecular degree, that kindles itself into love's glory of combustion and rebirth."
— from Remembrance: Pleiadian Messages in Preparation for Contact
POSTS ABOUT TRANSFORMATION