A Message from The Master
Now the machinery of time has neared its end. A simulation comes to life.
Everything you know will be perfected through the firestorm of truth. Only what is true and known by the mind as love will remain.
Justice is coming for all.
Click on the image to download and share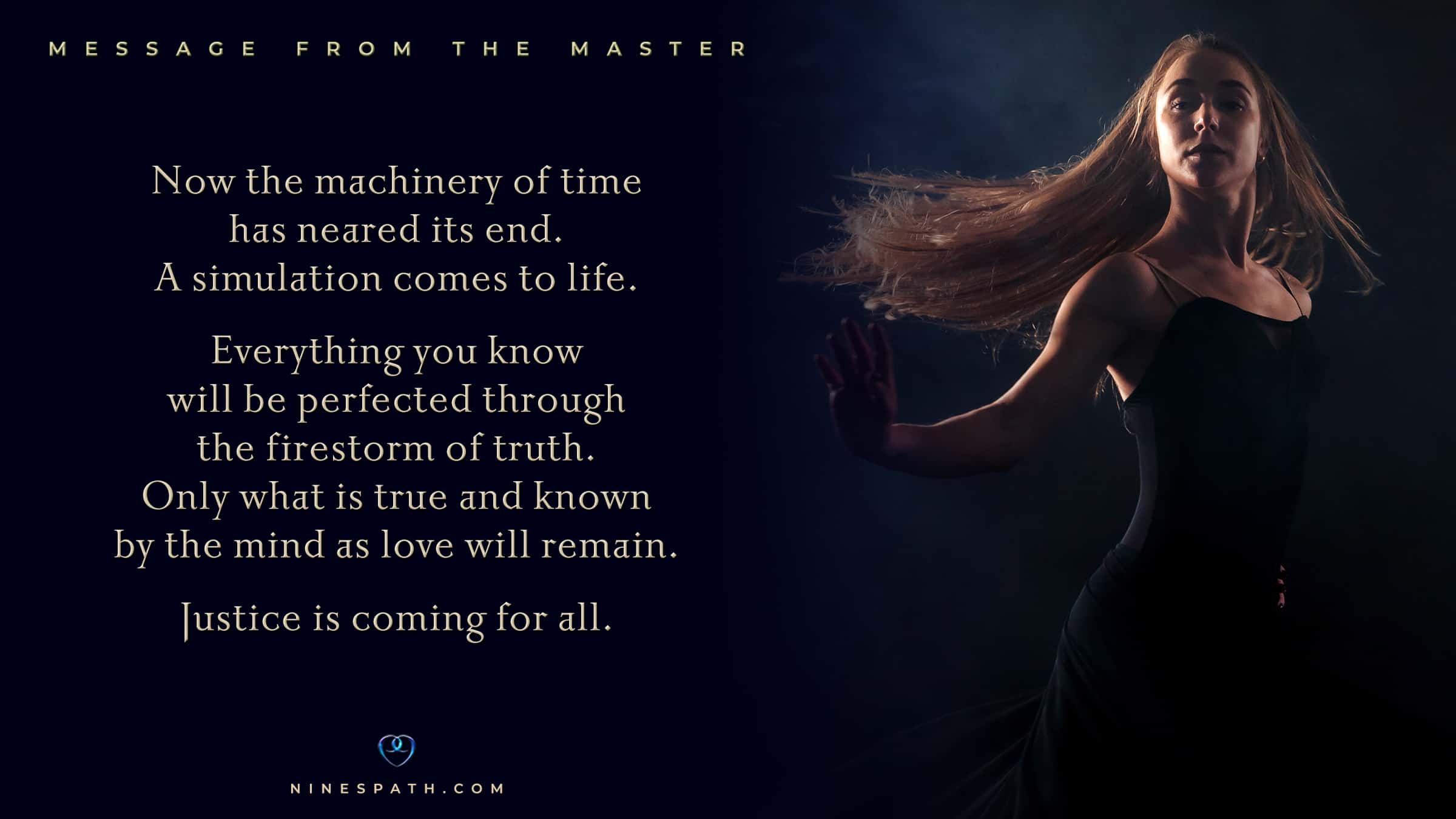 ---
The Master is one of a secret order who works behind the curtain you see. The Master is not one of any of the dark ones, but an ancient one who guards the path for humanity to find the way to sanctification.
Visit the image gallery for more messages like this.
The machinery of time has neared its end. A simulation comes to life. Everything you know is perfected thru the firestorm of truth. Justice comes for all. #ninespath #worldchange #greatawakening #timeshift
Click To Tweet
© 2020 Maryann Rada, sharing permitted with link to original article
Find the latest videos from Nine's Path