A Message from The Order
In the time it takes you to consider what to do in a challenging situation, you can turn your mind toward God, however you choose to call That Which Is. The source of all love proposes to you a solution in which you love your way through.
Should you find yourself facing challenge, turn your voice over to God and allow love to speak through you. Trust yourself to speak with the authority of one who knows they are of love.
Build your trust in small ways. Allow love to hold your mind steady.
Click on the image to download and share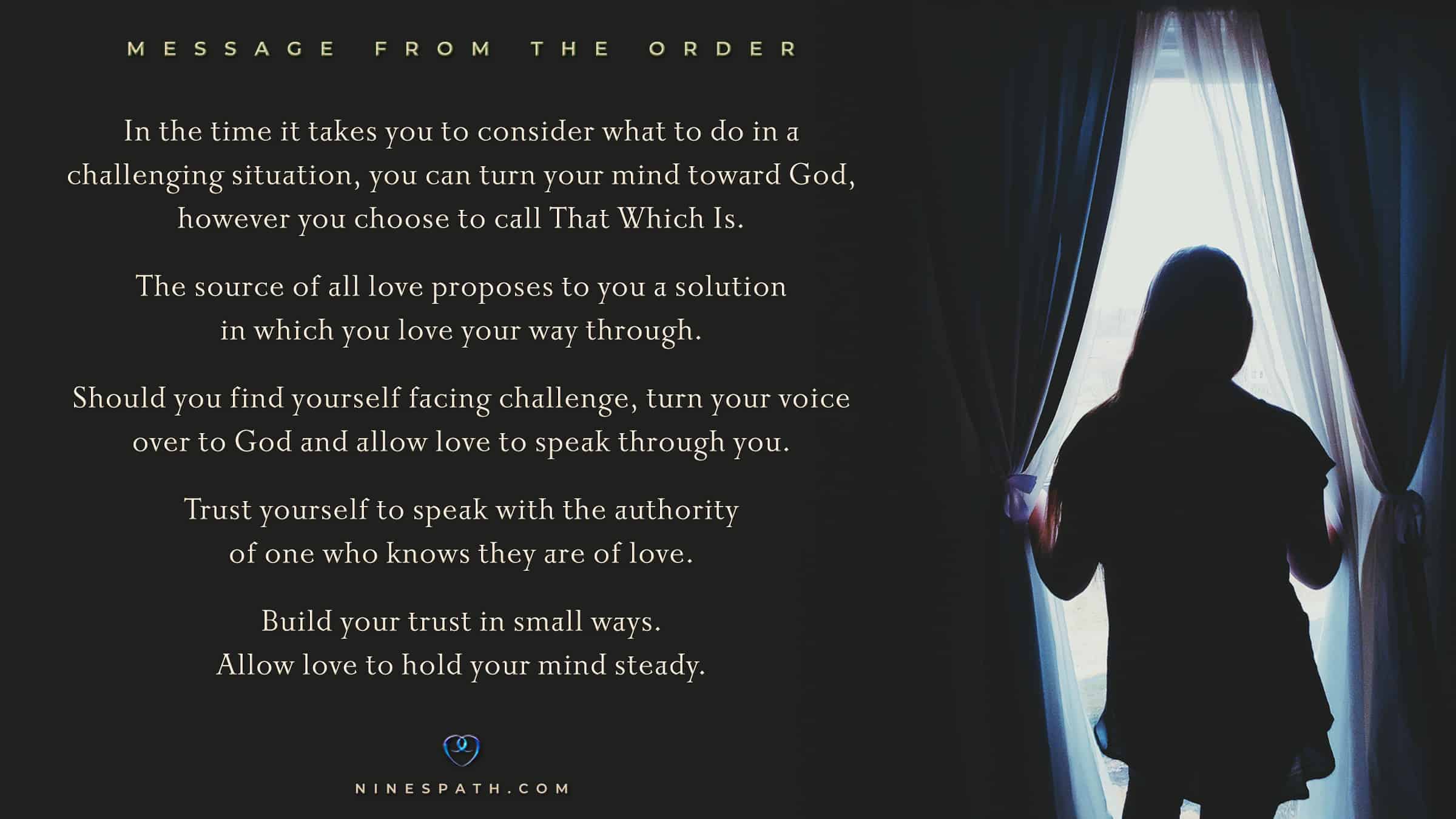 The Order works in secret behind the curtain you see. The Master is not one of any of the dark ones, but an ancient one who guards the path for humanity to find the way to sanctification.
Visit the image gallery for more messages like this.
If challenged, turn your voice over to God, allow love to speak through you. Trust yourself to speak with the authority of one who knows they are of love. #ninespath #worldchange #greatawakening #higherlove
Click To Tweet
© 2020 Maryann Rada, sharing permitted with link to original article