A Message from the Men of Light
Get ready to lead your broken pieces home. The Men of Light are present to give you guidance and to move into the space of welcome with generous amounts of love.
Time soon ends. A new era begins. You will witness its birth. Stay firm in your faith for the truth will end the bite of savage despair. Great change will come to a soul-satisfying denouement. Love will lead you to your renaissance.
Men of Light call you from within the heart of the race of man. All bend to the sound of Love's song, holy, strong, and pure. Let it instill memory's trigger, to be awakened that you may come to remember yourselves as human beings of love's design.
Click on the image to download and share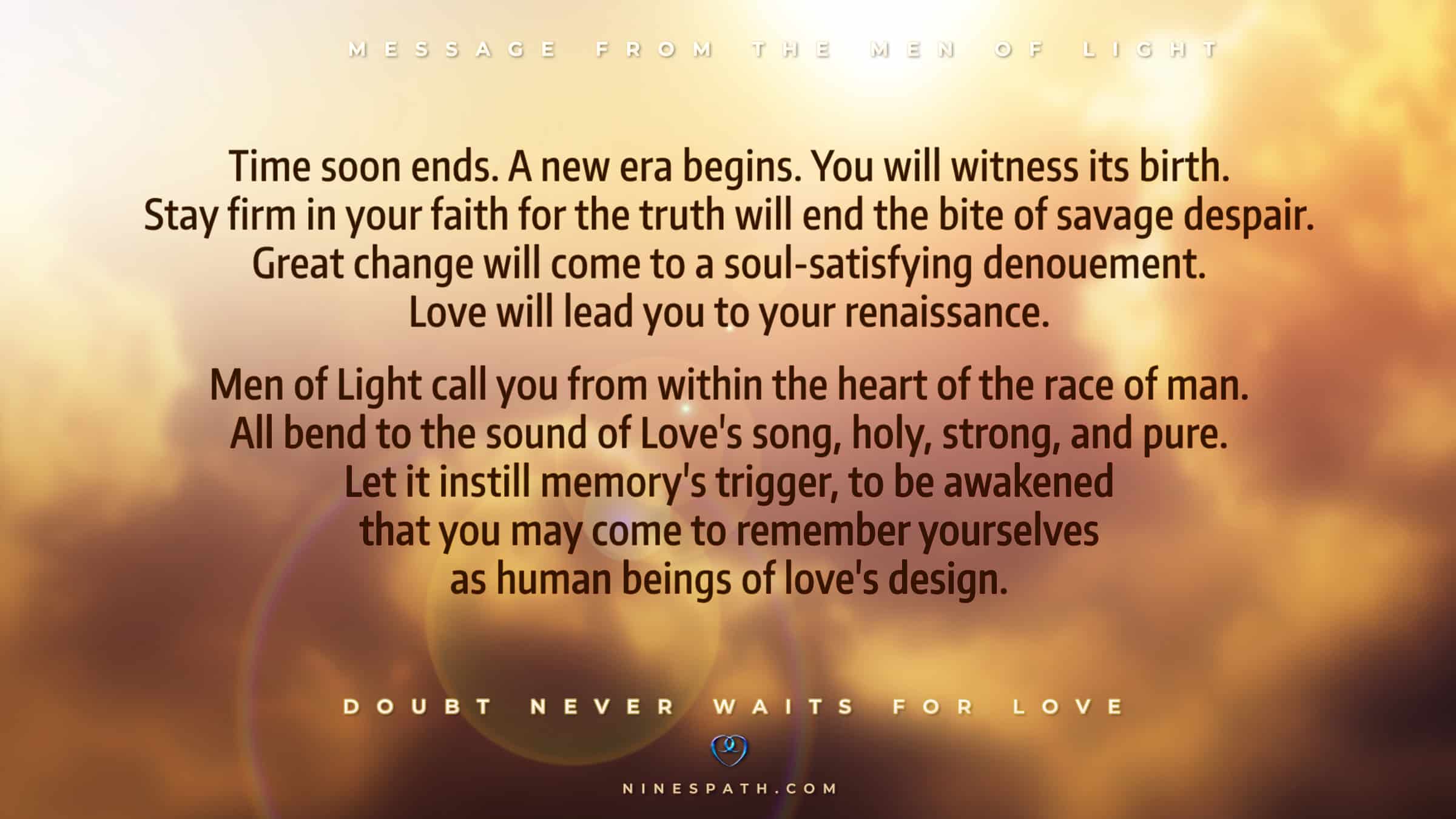 ---
Men of Light is a designation for genderless angelic beings in service to the light of OM, appearing on our plane for guidance and instruction during the days of transformation we are now in. They are present for all of humanity now. Attend to their words as direct transmissions from the core of divine intelligence.
Visit the image gallery for more messages like this.
Time soon ends. A new era begins. You will witness its birth. Stay firm in your faith for the truth will end the bite of savage despair. Men of Light call. #ninespath #worldchange #splittingoftheworlds #menoflight
Click To Tweet
© 2020 Maryann Rada, sharing permitted with link to original article
Find the latest videos from Nine's Path