Do you wish to open your mind further to access the deep vaults of time and history? All is available for you to know. If the door is locked, know that you hold the key. Study the opening of the lock by understanding your own intricate inner workings of light-infused mind. Every key can be found, eventually. The secret is to let the light out without putting a block on its manifestation.
A Message from The Order
Click on the image to download and share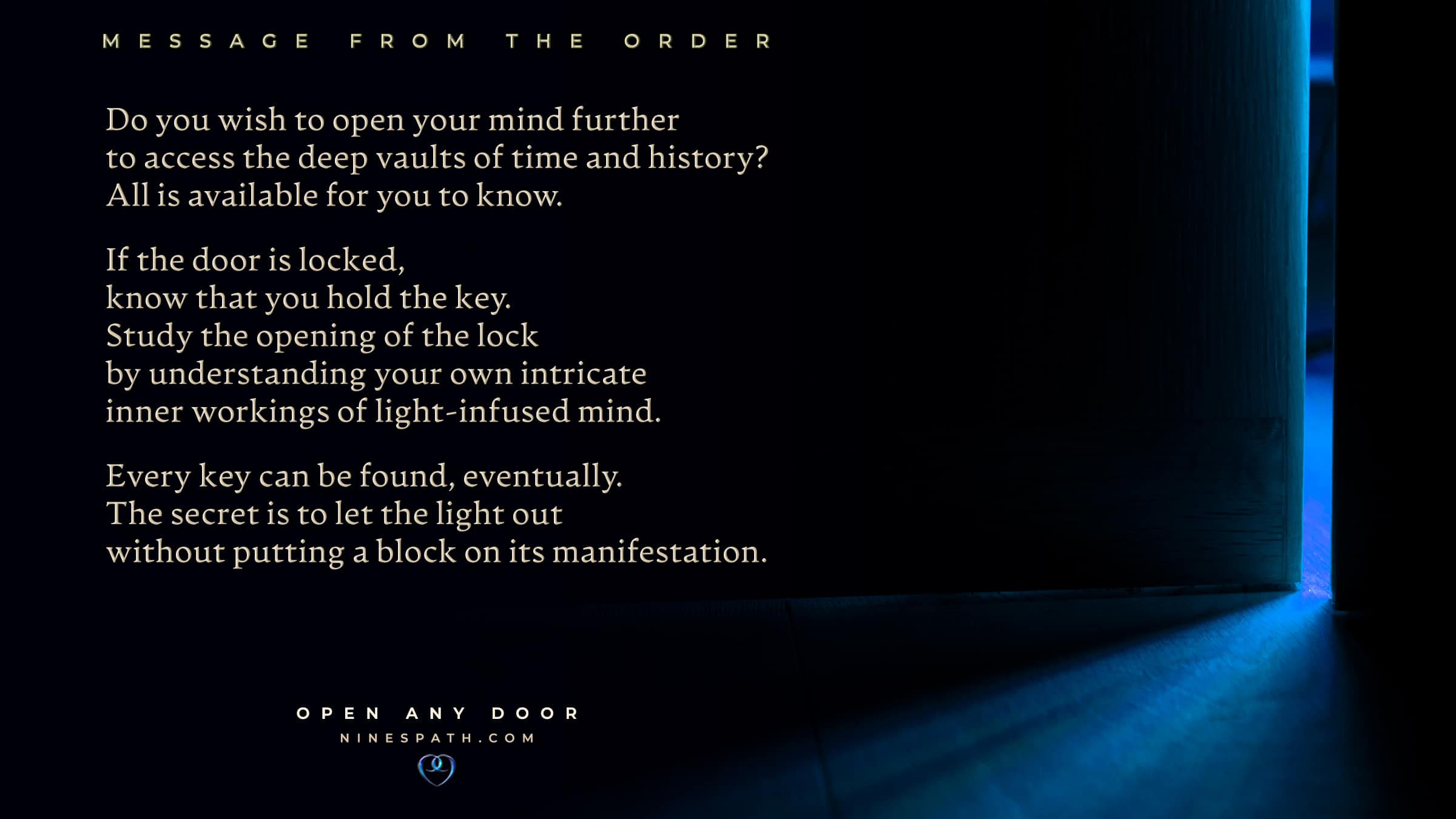 ---
The Master is one of a secret order who works behind the curtain you see. The Master is not one of any of the dark ones, but an ancient one who guards the path for humanity to find the way to sanctification.
Visit the image gallery for this and other beautiful graphics.
If the door is locked, know that you hold the key. Study the opening of the lock by understanding your own intricate inner workings of light-infused mind. #ninespath #theorder
Click To Tweet
© 2021 Maryann Rada, sharing permitted with link to original article
Find the latest videos from Nine's Path