Message from the League of Light
You will see the end of the map.A new world is being born. Everything will change. All you have will fade.
Let go of the home of your dreams and open yourself to the home of your true divine reality. What comes is more wonderful than you have dared imagine.
Click the image to download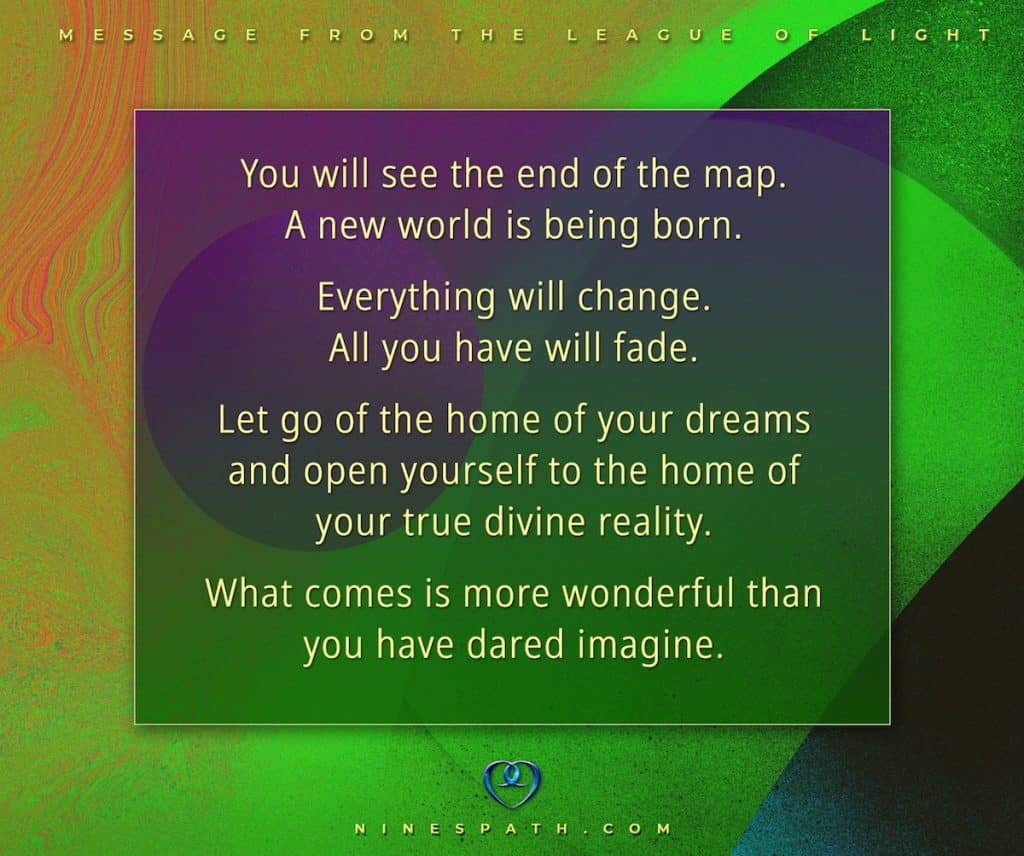 See more graphic messages in the image gallery
© 2020 Maryann Rada | Nine's Path
Download an image message from the League of Light: You will see the end of the map. A new world is being born. Everything will change. #ninespath #pleiadianwisdom #leagueoflight
Click To Tweet