Moving beyond Nine's Path has been a big operation.
Zero Point Station fills the needs for the Nine's Path community to gather for expansion and world-building. It marks the evolution of Nine's Path, where the core material you find on the site will allow a broader reach just when the world needs it. As a community, I invite you to meet me there and to open your own horizons to a shared light of mutual discovery in the spirit of Nine.
Zero Point Station is only one aspect of how Nine's Path now widens. It is the base of social operations and more. It is also where the Master will be teaching directly in a private setting. See this article for info. I am excited about this venture and hope you will join me on it.
QUARTERLY REPORTS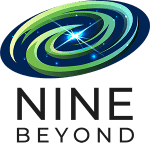 Beyond that, however, is another development: Nine Beyond. It is a site built to house the creative seeds planted by the League of Light's material and to serve as the online channel for what will become quarterly reports as I shift into a new role with the League of Light. These reports will come through this site's newsletter and will be posted on Nine Beyond. You can see them directly at the Nine Beyond website, where a sort of tableau of the work I have done thus far will encapsulate its universal wholeness.
To get the quarterly reports, simply stay subscribed to this newsletter. To get updates from Zero Point Station, it's best to join the site and subscribe to the newsletter (at this link).
In a short time, my role will shift, and you will see less of what you expect and more of what is paired with a dramatic operation. We are all renegades remembering who we are, why we are here, and who we've come here to be. As it is for you, it is also for me.
Now, gather and immerse yourself in the soul garden at Zero Point Station. It is all for you to make of what you will in the spirit of Nine and the opalescent light of arisen humanity.
Gather in the soul garden at Zero Point Station, and stay subscribed to receive the new Quarterly Reports through Nine Beyond. #ninespath #zeropointstation #newsocialnetwork #galacticquarterlyreports
Click To Tweet