Questions abound that we can't readily answer. Seeking higher wisdom on some of the finer points of Earthly living just got easier.
Recently, I've been getting individual questions from people. Not for personal messages via the Creative Counselors, just people wondering about things that affect us all. Questions show up on my Twitter feed, on YouTube comments, email, etc. I got the thought (from "somewhere", ahem) that a Q&A section might be worth putting together. And there you have it, the sudden appearance of yet another branch of Nine's Path: Renegade Q&A.
See the first Q&A response, regarding the coronavirus
INTRODUCING THE Q&A
Here is the introduction to the page, which pretty much sums up its raison d'être:
There's no doubt the world is changing, more rapidly every day. We're becoming farther removed from the center point of natural unity, pushed to the edge of what's considered sane by artificial arbiters of communication and news. What a relief to know the Pleiadians of the League of Light are happy to answer our questions! The Pleiadian Renegades offer a platform for Q&A. As your questions to them find their way to the sounding board, I will present them as they are ready to be received and given response. Stay tuned for more here.

QUESTIONS OF GLOBAL APPEAL
The questions I'be been seeing are of global appeal. They're about things that are on many people's minds, things that affect us here at ground level. By posing these questions to the Pleiadian Renegade crew, I hope they go far in alleviating any anxiety present in this seemingly pre-apocalyptic world we're in.
The subject for the first Q&A is the coronavirus. The next one is about bullying. After that might be one on the availability of money. As time permits, I'll be putting together videos for these, as well.
Subscribe to the YouTube channel
Are you interested in more universal Q&A? If so, you might want to review what's in the FAQ section. It's not what you might think. The Frequency Adjustment Questions are also of broad appeal, also echo what's on the mind of many who are familiar with the idea of ET contact. That's where you'll find responses from the League of Light on questions about their presence, how they live on their world, their relationship to other ET groups you may know of, planetary evacuation, and the like. Big stuff, heady stuff, but not necessarily ground-level stuff.
RENEGADES, YOU SAY?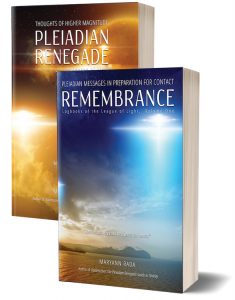 Speaking of the Pleiadian Renegades, it's been some time since they made an official appearance here. They were, after all, the original contacts transmitting the messages on the first blog I made for the League of Light, Opalescent Words, for those of you who remember. That was 12 years ago, and while they continued transmitting communications on that and the Renegade Thoughts blog that followed, they stepped back to allow others from within the League of Light crew to speak, though you can also find some of their candid prose in the Luminous Dimensions transmissions as well.
(Those original transmissions, by the way, are now encapsulated in the two volumes of the Logbooks of the League of Light, Remembrance and Pleiadian Renegade, respectively. You can find a link to all the League of Light books here.)
Now the Renegades return, stepping boldly to the fore of the stage to answer your questions.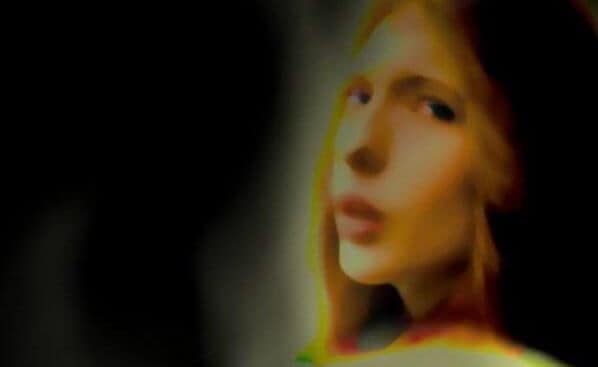 STAY CONNECTED FOR FIRST ALERTS
You can find a direct link to the Renegade Q&A when you visit Nine's Path, under "Transmissions" in the menu bar. New posts are send automatically via email to website subscribers, who get the first notifications on every new post on Nine's Path. Plus, they're highlighted in the twice-weekly newsletter, which is full of all kinds of juicy stuff. Signups for those two modes of communication are handily located on the main Q&A page, here. Head on over and stay in the know.
GET TO KNOW THE CREW
Want to learn more about the Pleiadian Renegades, the League of Light, and some of the individuals who speak on their behalf? Cruise over to the About section and get to know them!
Gosh, there's a lot happening. Nine's Path is a busy busy place. Did you find this post helpful, or interesting? You can support the work I do here by sharing information, links, thoughts, or by making a donation via PayPal or through ko-fi.com. Monthly support is easy to set up and really helps me keep this site going. Everything contributes to a vast pool of gratitude and wellbeing that we all share. Thank you!