Darkness
Shadows cast from the light of source appear when something comes between you and that light. What separates you from that light is often merely you standing in the way. In turning toward the beckoning darkness where curiosity lures the mind, you might turn your back against the lightsource. Darkness can become all you see. When the shadows become real, the way is open to enter into another realm of exploration.
Tales of the dark are incomplete in themselves. There is nowhere where love does not harbor itself. Light shimmers, awaiting discovery. Dare you go there? Dare you see?

Light Holds Form
Demonic Roles
Fear
Nemesis Knowledge
LIGHT IS A SEED AROUND WHICH DARKNESS HAS ASSEMBLED ITSELF
From within the darkness, great understanding comes. Movement toward the center leads to inevitable light. There is a darkness that lives as self-aware; in the deepest recesses of self-made shadowlands, love yet abides.
LEAVING DIVINE PRESENCE CANNOT BE
Shall you try to find the way to the source of all knowing, all power, all light? You may need to explore some dark alleyways of the mind. You may even get lost there. The possibilities open to you as an embodied soul living on the playground of light include such things. You know the way home. Forgetting is, in the final analysis, a temporary state. When full recovery of the senses comes, so does the return to divine presence.
Even the most sordid of stories will weave into reunion, eventually. Entrainment toward that ultimate homeward instinctual return is strengthened in the test to find the way when all seems lost. Darkness cannot negate this fundamental truth of eternal return.
NEMESIS LEADS DEEP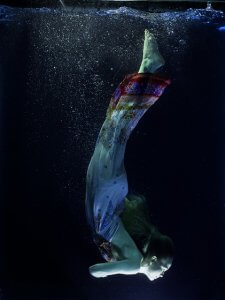 Where you least expect to find a friend, Nemesis is there. When you have an open door to go where angels fear to tread, Nemesis is there. A companion who'll go to hell and back with you is Nemesis. You would be hard pressed, in fact, to find any other more true to you when all seems lost, who would tell you the truth you don't want to hear, who will take on whatever disguise necessary to help you realize who you are without your masks. All this is true of Nemesis, yet it's knowledge that comes with a price: Your ego, your fakery, your doubts and fears and anxieties about the deepest, darkest space inside you. Nemesis knows about all of that and loves you anyway. She loves you all the way back home. Come with Nemesis to discover some truths that lay deeply hidden. It's time to have a cup of tea, and hear what she has to say.
COME IN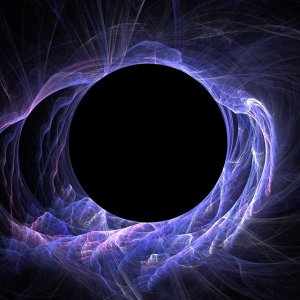 The dark is nothing to be afraid of. It is from darkness that you source when you rest in the mother's womb. Yet even there, you are surrounded by an architecture of light. When you close your eyes and enter into the space of meditation, the dark is an enveloping sanctuary of peace… yet here, too, you are subject to the internal pulsations of light encodements streaming through your conscious mind. Seeking that perfect zero point of stillness within is to venture into the realms of unlit potential. Velvet darkness softly wraps you within the singularity of love's pocket, nourishing the seed of life within you and giving you the nurturance that prepares you for transformation and evolvement. Not all things are done in the blazing light of the sun. When you adjust your vision to the dark vault of heaven's night sky, you become aware of distant suns. Ours is among them. We have traveled the landscape of darkness, and bring our light to you intact, with some secrets to share about darkness. There is no need to fear it. Understanding brings faith full circle.
SACRED SPACE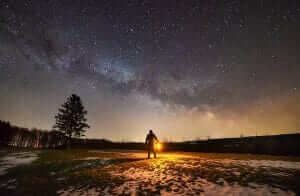 Within the space of love is the dark cave of retreat. You know the way there. It is the nothingness in which all things become potentiated, the space of sacred communion within the silence of reflection within. The darkness of sacred space calls in formless sound to witness the unborn light greet you with its appearance. While you await the illumination, rest in the darkness of perfect stillness. Unperturbed, be within the darkness. To be at peace there is to be without fear.
Sacredness is the form and substance, the idea and the ultimate end for all. Where love is, darkness shifts. Witness the dark with the eyes of divine love from within yourself, and witness the birth of light within the void. Thus can Nine be.
LOVE DOES EXIST EVEN IN THE DARKEST OF HEARTS, EVEN IN THE CRUELEST OF REALITIES
NO FEAR

Learning how to see in the dark is a matter of attuning your inner vision to the divine. Anica has brought through a three-part video series of teachings to help achieve this skill, in fearlessness, in mastery. Explore the videos, richly layered with codes that come through her vocal intonations. Feel into the dark with your heart, and you will find your way.
Behind the Sun video series:
Fearlessness of the Demonic
Secrets in the Shadows
Light Comes to a Waking World