by Karla
Divine Dreams of the Timeless Mind
Read more about the Divine Dreams of the Timeless Mind:
"For those who seek peace in times of unprecedented destruction and transformation."
By the end of 2015, I decided to let go and let God.  When the apparent decisions of the light in my life were coming to fruition, the poison of darkness came as an echo of ancient trauma, thus bringing conflict to my consciousness.
To serve the light invites darkness to come from the most unexpected places. The war of ages begin in each corner of the planet and in the dusty figments of lost knowledge within the configuration of the human mind. I decide to leave once again, and enter introspection. It is time to face an ancient bomb of my own creation that travels within the fluid realms of astral and etheric layers.
Locked in my quarantined space I ponder on the ancient knowledge of the Buddha, the avatar state of emptiness and eternal peace. From such ancient knowledge, I am being shown something that I had not felt or seen before.
Aspects of some beloved soul connections greet me in the spirit realms and excitement floods my being. One of my companions stare at me and then these cryptic words she pronounces:
"Distortions you hold in your mind of my nature dearest sister. Stop your outbursts of love and lower your vibration so that you are able to meet me in a state of more balance, only then can you see more of who I am."
I breathe slowly, stop the flow of love from my heart and stare into her piercing eyes, feeling then the fear and the pain in our karmic contract. Somewhere in this world she lives in a physical body. Most of her soul essence travels within the realms of light and dark in what we know as the astral/etheric world.
I feel the fear but slowly within my being a power is being reborn, slowly, very slowly, almost unnoticeable. As days pass, I am guided in what sometimes felt for days like a military and Asian training of sorts, based on the ancient knowledge of the Buddha and other Oriental practices.
"Soon must you let us go my dearest sister, thou shall no longer seek us, for only when you transcend all desires, will we appear in your physical reality. Many are we, yet vibration of the individual expression of the One is what you seek, your own soul vibration."
To let go was more reasonable those days, sometimes reaching an overindulgence of it and its consequential peace, as opposed to other days of painful dreams. For you see, some keys have been shared with me, of the true meaning of letting go. Before I share them with you, dear beloved, dear brother, dear sister here is what I saw, unexpectedly one night:
After restless nights of incomprehensible energetic explosions in all bodies of the being, the greatest truth was revealed. How was this gift granted? After days of fasting of dreams, desires, longings, light explosions of the thirsty heart, and other glitches, moments of inner peace came.
Inner peace would then lead to another octave of being, integration and energetic fatigue, in the hyper mind trapped in a hyper body.
Magnificent came the feeling and the vision, of the greatest dream ever dreamt, but hardly understood at first sight and first touch of the soul. There were we, up above in some perception of a sky of golden hue with clouds of gold, many of us, holding hands with each other, inviting me to come and bathe in eternal balance and peace. There, in the circle of beloveds, I was sharing the metaphysical flow of the heart and the hands, with serious yet peaceful countenance. As my consciousness entered the holographic projection of my soul, what I felt can hardly in words be described.
I felt a power beyond words in full individual brilliance and expression, powerful beyond constraints and elegantly dark. There I stood, calm and in love, feeling first the flow of the hand of one of my beloveds and then of the others. What came next is the even hardest part to describe at first sight and touch.
The vibration of us all feels dark, tremendously high vibrationally dark, with a purity of wisdom and purity of heart, yet dark. Dark? How come this darkness that I feel is so full of peace and infinite love? I no longer feel the feeling of blissful merging of a kind of light that we have known for too long. This a different feeling of pure individual freedom, no merging of minds or hearts in a single vibration as if we are one energy but instead something higher and better. Perfectly suitable for individual expression of the soul but in communion with other souls.
My own vibration is strong, serene, yet powerful, wise and loving beyond words. So is the soul vibration of my beloveds. Their energies feel like the love of Cosmos itself. Yet each has its own taste, so beautifully strong and spicy with power beyond what we consciously have known.
Perhaps the idea of a taste is not adequate and the term "dark" in itself is not accurate either because of the idea that we have about darkness. Is is not evil at all or negative. On the contrary, it is the energy of void but expressed individually. It is the pure integration of light and dark that creates something more magnificent.
In such perfect balance I was shown how just with the stare, or the holding of hands, or with the intention of the heart, subtle, yet powerful flows of energies travel from being to being, from heart to heart, from hand to hand, which reminds me of the bonding of molecules.
Each atom keeps its own essence, its nucleus, yet it is in the sharing of electrons that the atoms sum up to create molecules and a greater force. Such is the flow of love and life force from being to being. The energy is shared from one heart to another and goes back and forth, returning to its owner and going to the other again and again and again but never losing individual power and expression or vibration. We do not merge as One. We remain individuals sharing One Love.
For days I ponder on this kind of vibration that feels better than the light that I know, the light that unifies in dimensions in one single apparent explosion of bliss, the one that we are being taught about sometimes. The one that feels like some sort of sexual passion of chakra merging, the kundalini merging that people crave and experience often in certain layers of astral/ethers and that feels like a complete dissolution into Source, where individual identity no longer exists.
This dark vibration is then not negative; it is the pure essence of the soul. It is not the darkness of the darkworker who hates and seeks separation and destruction, out of the deepest feelings of rejection and lack of acknowledgement and respect. Not the kind of darkness that, in such state of lack of love seeks to accumulate material wealth and dominates and seeks to control.
Instead, this is a beautiful elegant high-vibrational void energy that actually emits a certain new kind of light at will in perfect balance. I go insane, to taste my own soul vibration once again, and that of my beloveds.
So are then the words of my beloveds in their true soul vibration expression:
"Seek not at this time your true soul vibration or your true power, seek not to reach this state as long as attachments you hold towards us your beloveds. Your desire is not pure and as such the farther you are from thyself. Seek thyself first in synchronicity with timelessness, and seek us not. Let your soul vibration come back to you. Love will find its way to you."
Pondering further on this state of new integrated darkness with light, an image I see, as memories of ancient pasts come forth to reveal the truth of desires. Journeys of time travel each night and each day reveal one by one the nature of dreams, for dreams in astral layers are often forged through timelines of suffering and pain.
For many months, I had been seeing lots of positive futures with those beloveds in my inner perception. There was a limited awareness that those positive futures were in some way a desire and a dream to correct or give a positive closure to ancient timelines of pain, of suffering, of what in human terms we perceive as mistakes.
Is this not then, the calling of the Buddha, to watch out for our wildest dreams, longings and desires? Is this not then the space and the time in the mind where suffering and pain is born and then the decay of body manifests? Is this not then how reincarnation and karma are related to each other?
 ———————————————————————–
A whole year passed since that strange experience of feeling the nature of my own individual soul vibration, and the soul of some of my loved ones. My mind continued generating dreams, desires and hopes for some possible near future. Such visions were based on previously lived experiences in other timelines with my loved ones.
As time passed, I could really see that there was something else behind these dreams, that lead to a certain waiting. It was a very uncomfortable process. These images and feelings flashing all the time were preventing me from seeing other essential aspects of life in the now moment. I could see how much I still needed to do to align myself more with the true will of my own soul.
From that point in time when I got to see that vision and feel that vibration within my soul, to this point by the end of 2016, a lot changed in my perception. I had to go through a very intense process of letting go, so much, in order to see how far is the path in life to reach that vision. More than ever, it feels as far away as it can be, but the difference now is that other individual goals have been accomplished. So much healing has taken place to understand other painful scenes behind those old dreams. I swim deeper and deeper into the subterranean cave of uncertainty, and surrender to it, as uncomfortable as it feels.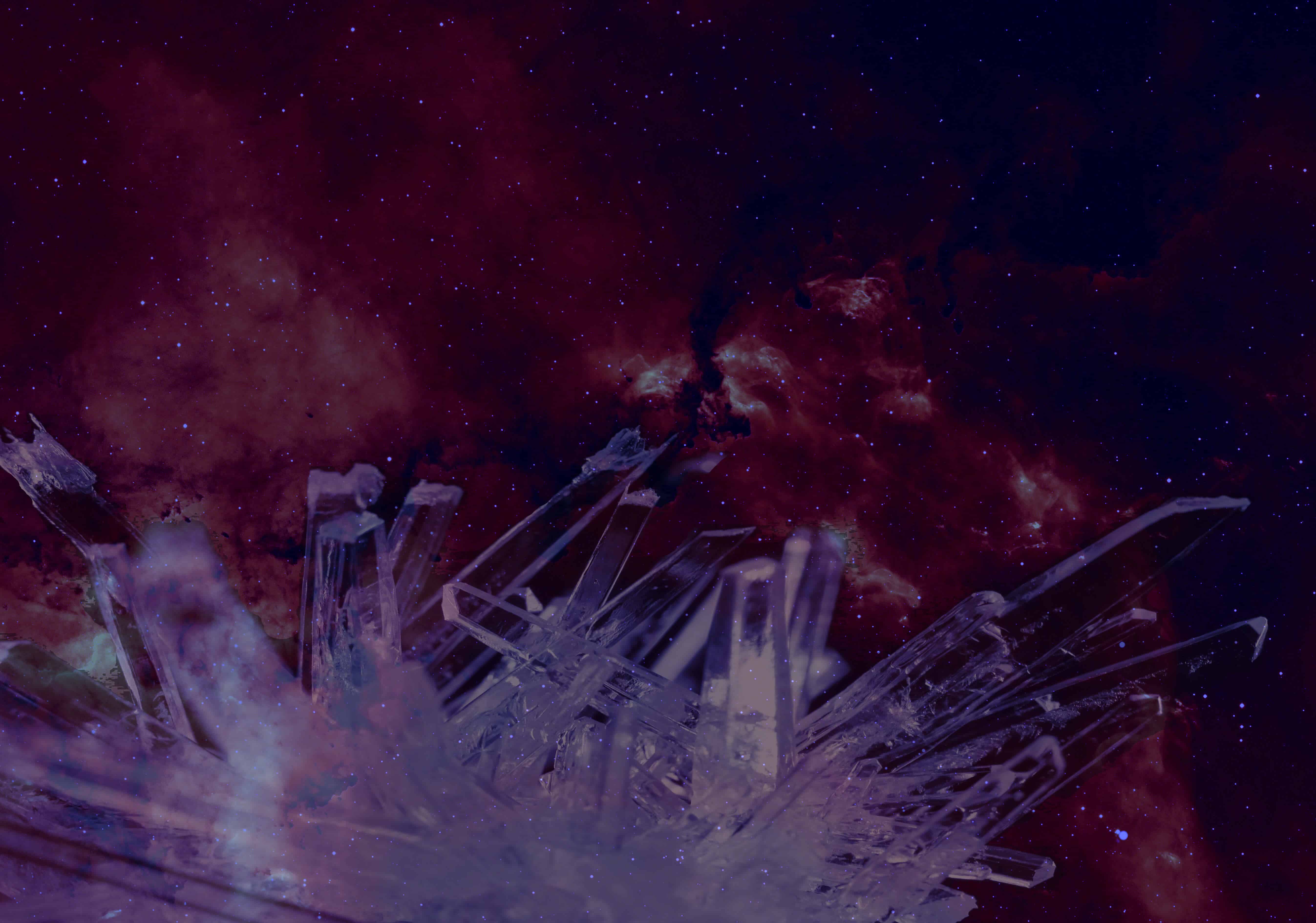 Karla Damarelya is an artist, healer and researcher in the area of natural resource management.
She began her awakening process through the vivid experiences of feeling and knowing the interconnectedness of individuals at the soul level since 2006 and the depth of harmony and disharmony in human relationships. Since then, having studied some basic healing methods, psychology and some notions from social and natural sciences, and amassed knowledge through her own spiritual practices, she has gained a greater understanding of the fundamental contribution of these disciplines and their deficiencies in trying to address individual and collective problems if we only approach them through the lenses of one or a few of these disciplines.
Instead, through a combination of disciplines she finds the inspiration to write about some of our ancient and modern individual and collective dilemmas, problems and lessons.