by Karla
Divine Dreams of the Timeless Mind
Read more about the Divine Dreams of the Timeless Mind:
The Second Key: Letting go is the road to Inner Peace
In the previous part of this essay, the first key and the nature of dreams were expounded. As I explore the gifts of my subconscious, I share with you the next keys. What exactly do we need to let go in order to align with the highest dreams of our soul? In which ways can we make peace with the apparent failure of the previous dreams explored throughout our journey that lead in the past to suffering? Do we have to conform to achieve less than what we wanted?
You see my beloved that there is a long road to follow towards inner peace but this journey ends up being one of true empowerment and one that you will never regret.
Going back to the first diagram, the ball named "God-self" is the state of inner peace in which we can feel our true soul vibration. It is the state that is for the most part clouded by our current fluctuations, while we integrate little pieces of perhaps hundreds of aspects. When we hold a daily practice of emotional control and allowance of the integration/healing process to take place with more grace and less resistance, it is easier to reach more consciously a higher vibration. This vibration transcends the illusions of the non integrated light and the non integrated darkness.
It is in a state of emptiness where we enter inner balance and we anchor ourselves in the now moment. We allow life to happen to us and we then truly BEcome. In a state of mental, emotional, physical, and spiritual balance, we affect with our stable energy our environment in ways we do not even imagine.
If you like to do art, think about this moment of communion in which you are so focused on what you do, centered in your heart, nothing disturbs this moment of inner peace. You create and you allow your intuition to guide you through the process. It is a beautiful moment of communion with your soul, with the desire to create something special, and maybe even to share it with another. Perhaps you do not even have a very clear idea of what you will create, you just do it. Or you have an idea but throughout the process you allow for the creation to be birthed from your deepest desire.
In order to let go, first you must align yourself with your inner light and your inner darkness. You evaluate so far what you have manifested, and what you currently perceive as lack. You must ask both sides of yourself why, perhaps, when you manifested a dream in the past it was not your perfect dream, your ideal scenario, one that was in your mind flawless or simply beautiful enough to fulfill you.
In which areas was your manifested dream far from perfect? Where there energetic leaks in your system that left you drained, unfulfilled, unhappy in some other way? Why, if so far you have put so much effort in this dream, is it not yet what you crave or is it draining you? Even worse, why what you have expected all your life is not there yet within your reach? Does your dream involve the active presence of other souls?
If your dream is related to a personal project, like for example a house, a job, a career, a business, maybe the tools are easier to reach than if these dreams involve the presence of other souls.
What is complicated about manifesting dreams when it involves your relationship to other individuals, is the fact that you expect these people to align their will to your own will. Very likely there are imbalances within you or/and them which prevents the energy between each other to flow. This also applies to collectives, for example a whole nation and its leaders. Those leaders can be present physically as role models or authorities, or perhaps even spiritual leaders or guides that have not yet manifested physically in your life.
At this point, it is clear that something has not been working and maybe it is not even related to your outer circumstances, or your resources, or other people, but there is something within yourself that is simply not flowing like a river of energetic potential blocked by rocks, thus preventing material reality from morphing.
It is then, when if we ask our heart, our soul, our Higher Self, and Source to guide us to understand what is not working, a process of more conscious exploration begins that allows us to get in touch more deeply with our subconscious.
One by one, we can then start making peace with those blocks, letting them go, and allowing space for inner peace to be born within us. Only then, in this void, can we tap into the true potential of our soul as a whole and we align our will to the will of Creation.
First sub key: dealing consciously with the wounds
Often times we hear that we are the ones creating our reality. But sometimes we might miss some fine details about such process. We carry within our subconscious, and around us, the ghosts of the past. No matter how much we desire to manifest a more positive reality for ourselves and for others, we come across uncountable death ends, or we end up feeling that we need to conform to something lesser than what we originally had in mind.
Ask yourself these questions:
From 2012 to this day, how much have your dreams, hopes and desires changed?
Do you feel disappointed about the way in which so far you have progressed in your spiritual development and your life in general?
Are you disappointed of your outer circumstances and the world in general?
Do you feel more empowered in some ways compared to how you felt a year ago, or many years ago?
Perhaps many times you reach the point in which you know that you have done a lot of inner work over the course of years. However, there is always something in your way that makes you feel that you are fighting. Perhaps the social, political and economic scenarios seem to be grim from some angles, or maybe the situation with your family is messy at the moment. Perhaps your job is not exactly what you wanted to accomplish in your professional life. There is always a challenge to face as we progress.
In many cases, it is very clear that when we make a list of the things that do not feel right about this physical reality, we can see that many of these situations are apparently out of our control. Actually, if we think about how others behave, there is very little we can do to control or change the situations.
Then, you start seeing how control, and the idea on how things should be or how others should act are the first things that you must let go, in one way or another. Easier said than done and very likely you have heard this before, elsewhere.
You can read all over again how we have to deal with our inner wounds and how we must let go control and any rigid ideas. But there is no way this process can take place if there are unexplored corners within our psyche, those sides of us that need the love of our heart, and that we decided to forget, because it was all too painful to face.
There are strong sides of us that might feel that other sides of us are too vulnerable. At a level we feel that our vulnerable sides can interfere in our life in many ways, so it is best not to face them. Often times, it is the abused sides of our soul what might makes us feel that we failed to stand up for ourselves, when we needed to be strong and wiser in our processes of decision making. We might then develop a stronger side, one that at times might be aggressive or that tries to avoid situations.
We might have achieved a level of spiritual maturity (our side of non integrated light) and try to convince ourselves that at soul level we chose our experiences. That we have infinite power to manifest. That we are sovereign individuals and that we do not need an outer force to act as an authority above us in detriment of our progress.
What we do not know is that sometimes we carry aspects within our subconscious and soul that act against our conscious will to manifest a higher path. This is true, especially if it involves the presence of other souls, which could also include a specific location. These parts of us that are denied by our conscious mind know something about these dreams that we are not aware of. As a consequence, they simply do not want for these dreams to become manifested in such a way that brings joy to ourselves and to others.
How is this possible? Why would a part of our soul want to act against an apparently positive intention?
The simple answer is that these aspects reside in a dimension of denial, in one way or another. It is not uncommon to feel that we have left behind much pain, and that we can even hardly remember certain painful stages of our lives, especially childhood and other earlier stages. We cannot blame ourselves for keeping these aspects in the lower realms of trauma. It is simply not an easy task to align them with our heart and to heal them. Healing them involves facing their pain in one way or another, and sometimes it really does not have to be that painful to make peace with our suffering.
For example, think about times in which we faced any forms of abuse during childhood, or even in other timelines in which our hearts were open and vulnerable and we faced deep traumas without little awareness of the nature of our soul. How do you explain to a child that there is a purpose in everything and that we are made of pure spiritual essence at a higher level?
A child is vulnerable and dependent of their families, teachers, and other soul companions and often times has partial or absolutely no awareness of a higher spiritual purpose and soul path. Therefore, if a child has been severely imprinted with deep traumatic experiences, this part of us has become disconnected from the new spiritual mature adult.
This child that is disconnected from our conscious mind, resides in lower realms of ether. They are wandering like a ghost, observing how life happens to us, and touching us in such a way that affects our daily experiences and perceptions. Perhaps the child comes in the form of a traumatized teenager. Or a martyr coming from another timeline. Or simply, the child that you were in your current incarnation.
You are in the process of manifesting a dream with enthusiasm, and maybe at first things are going well, until you start facing those patterns. You come across people who are not in alignment with your intention, or the dream collapses for other reasons. You leave behind a trail of disappointment along the way. Even worse, that which you wait for is not coming to meet you, yet.
You do not understand why the world is as it is, why there is so much unfairness and why as a collective we do not seem to progress yet towards that reality where there is peace and a more genuine sense of connection among people. The repulsive forces within ourselves and the world in general continue to bring chaos into our lives.
Even in Kabbalah, the concept of Satan is one in which the Universal force of repulsion and absorption acts against the light side of Creation that unites and gives love. It absorbs without having the capacity to love The denied side of us, far from attracting the big dream, uses its repulsive force to avoid more pain, ironically causing in us deep disappointment.
It is then, when you can start working more consciously with the part of us that resides in the lower realms through any means that you can find. You ask for assistance and somehow, you will receive the guidance needed to align yourself to the will of your higher mind.
I have faced in my own life the disappointment of asking many times for assistance to deal with the part of myself that has been denied, only to come across some strange circumstances in which I was given many times things that I perceived as things that I did not need. I was blocking myself from seeing love been given to me in lots of ways. It had been in my life a repeating pattern, and a sense of being upset would grow over time.
Second sub key to letting go the pain: only you can fully know what you need
From this difficult experience came the notion that not only was I always been given the necessary assistance in spirit form each time I asked and could not find the most suitable tools in physical. Also, I was lead to understand that in this world, absolutely no one will ever know more what are our own needs than ourselves. No one will help us more to reach a state of balance and inner peace than ourselves. We can come across lots of tools, in one way or another, that help us greatly. Even so, it is our task to be the ones to rescue those parts of ourselves that have been forgotten and denied, by others and by ourselves.
You might be able to connect this sub key to the sober experience of not having the leaders or authorities that we wish in our hearts that we could see in our physical reality. If we cannot know in full depth what the needs of our subconscious world are, then how can we expect that the world can have honest leaders that can provide to us what we need? The perfect partner? The perfect family? Perfect friends? Perfect students or teachers? Perfect jobs? Etc.?
How can we know then how much we have suppressed and denied and how much we need to provide to ourselves?
By asking our subconscious. By getting in touch with our own darkness. By truly disconnecting ourselves for at least a moment each day, from the rivers of information and stimuli we expose ourselves to, and ponder about those difficult stages in our lives that we rather forget, and ask the individual that we were in such times, the simple questions:
How do you feel?
What can I do for you?
What is it that you want to tell me?
What can you offer to me and what can you offer to me?
Sometimes, only by listening to these parts of us, the pain starts dissolving. Sometimes we might find ourselves crying lots of things we could not face before. And then, the miracle of seeing our world turning upside down and seeing our beliefs fall apart happen.
It might be a very uncomfortable process but at the same time, you feel how the power of your soul starts flowing. It is worth it.
Third sub key to letting go the pain: redefining our own value and what we deserve in life
When you have seeing more clearly what exactly are your needs as a human being and when you see in which miraculous ways you can truly provide for yourself the first resources that you need, by claiming back the parts of you that are denied, then you can take the next steps.
The next steps involve to think very deeply and often in which ways do you feel that others have defined your value and sense of self worth as a human being. These people include your parents, your siblings, your friends,  your colleagues, your partner or ex partners, and many others.
You can then see how much you value yourself or what exactly is for you the concept of value according to your experiences and perceptions. Perhaps you find yourself thinking that you deserve better than what you have or what you have gone through, but you still find yourself going through tough experiences. Others who find themselves and the world less valuable make you feel uncomfortable, even if you know they have their own patterns and issues.
Based on the previous notion of value comes the notion of deserving. What do you think and what do you feel do you deserve in life? Are you sure that you deserve only the best? What if those parts of you that reside in lower realms think otherwise? Perhaps part of you feels guilty for previous decisions? Perhaps others made you feel over time that you do not deserve?
These are important questions that one needs to ask oneself often.
The more we get in touch with the non integrated part of our soul that has been traumatized over time, we will start feeling that we are providing ourselves with the first and most important need. That need is to listen to our shadow self or aspects that exist in the lower dimensions of consciousness. By establishing an inner dialogue with our soul we can face these deep wounds in several timelines and we can then start creating a safe haven for ourselves in this constant inner dialogue.
If we cannot get to know ourselves and remember those times when we suffered greatly, such as the moments during childhood when our family could not give to us the confidence that we need, then the world will seem to be a dangerous place that is not safe for us or for others. It is true that bad things happen to lots of individuals and groups each day, but we must remember that very likely we cannot control those situations.
Before anything else we need to feed ourselves with the love of our heart and our soul to make space for the denied aspects of the psyche to come forth and feel that we are finally safe. We can let them know that we have unmeasurable value, and that we really do deserve the best. Maybe you think that others have value and that they deserve the best, but it is up to them to do their part and see this for themselves.
We cannot judge others fully for their actions more than we can judge ourselves. It is an act of humbleness to say to ourselves and to others that we no longer can say who should exist and who should not (think about how many people desire for the elitist groups to disappear from Earth without understanding their real purpose and their value as souls).
Over time, you can then establish a solid foundation in love with yourself, with your soul, with your heart and you can become confident seeing that all your efforts are worthwhile. You can feel that you value yourself enough to deserve better as you progress in life.
Only then, you can start attracting better situations and better resources, while you let go pain, old ideas, old expectations, old hopes, and you redefine your dreams and your desires. You desire less things that you previously desired based on the perceptions of scarcity. Your dreams are more genuine and aligned with the will of your soul and the will of other souls and Universal consciousness.
Peace starts to flood your being a little more each day. You have established an inner sense of confidence. You are safe, and you are loved by the brightness of your soul. You find more peace in the Now moment, and you worry less about that which you cannot change. You know that change is the only true constant.
---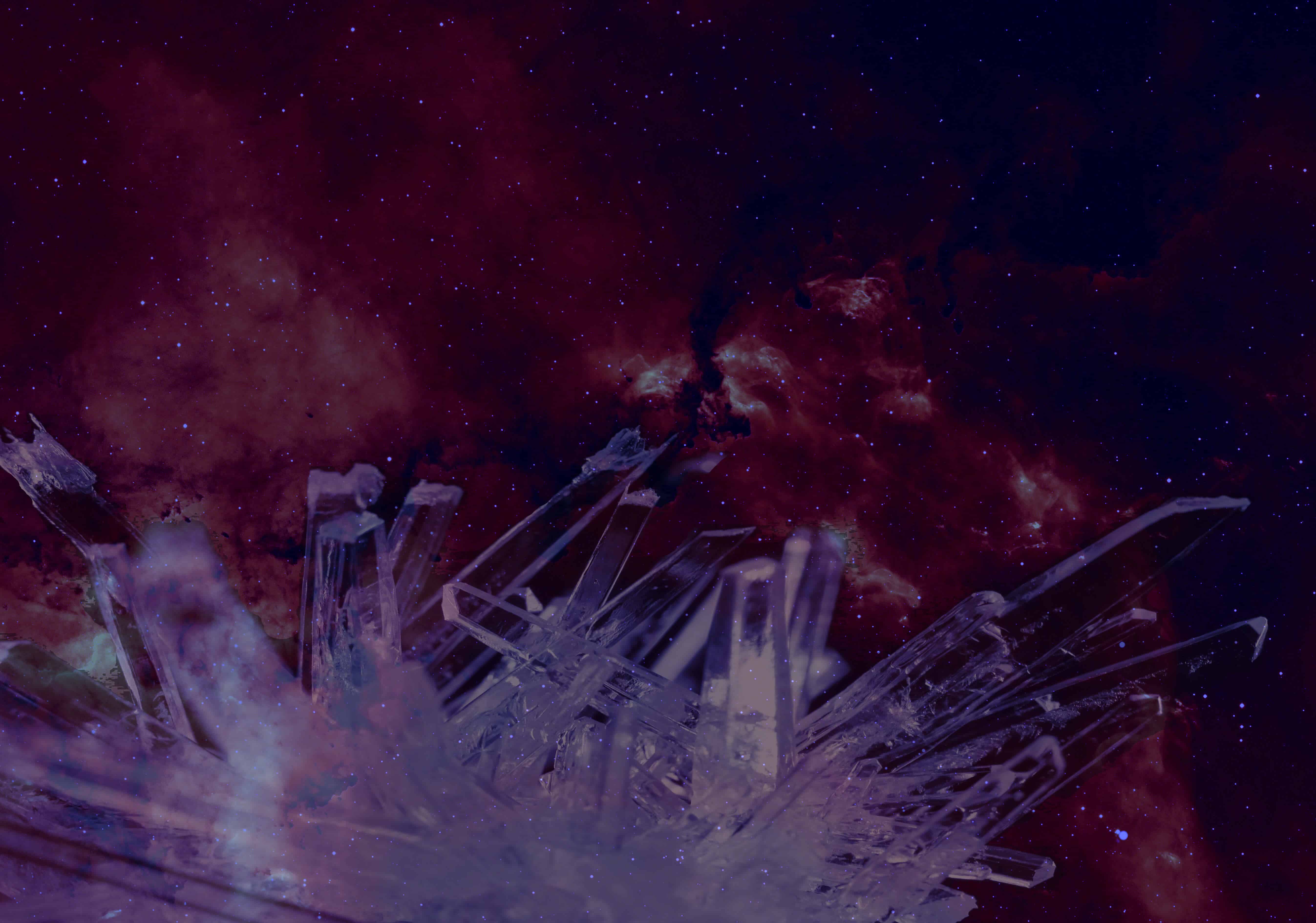 Karla Damarelya is an artist, healer and researcher in the area of natural resource management.
She began her awakening process through the vivid experiences of feeling and knowing the interconnectedness of individuals at the soul level since 2006 and the depth of harmony and disharmony in human relationships. Since then, having studied some basic healing methods, psychology and some notions from social and natural sciences, and amassed knowledge through her own spiritual practices, she has gained a greater understanding of the fundamental contribution of these disciplines and their deficiencies in trying to address individual and collective problems if we only approach them through the lenses of one or a few of these disciplines.
Instead, through a combination of disciplines she finds the inspiration to write about some of our ancient and modern individual and collective dilemmas, problems and lessons.