by Karla
Divine Dreams of the Timeless Mind
Read more about the Divine Dreams of the Timeless Mind:
Disappointment. Distraction. These two factors could block us from progressing further in our path towards finding ourselves, not just as precious jewels of Creation embodied in a human body, but as souls born directly from the essence of Source itself. You feel that there is no point anymore in thinking about having big dreams in your mind. Just think about how many things you do each day, that prevent you from spending time with yourself in silence. Yes you could say…but I have many responsibilities to attend to. So much to do in such little time. What about a few minutes before going to sleep? Or during the weekend? Are you 100% sure you do not have time?
Third key: The state of timelessness of the mind and zero point
Over the last years we have been reading and hearing that in order to ascend we need to reach zero point and step out of time. I suspect though, that so far, there has not been a clear recipe provided for such colossal mission. Do you have any idea how to step out of time?
It is not an easy task. That is for sure. Yet stepping out of time is a natural step towards becoming one with our Higher Mind and Higher Heart. We can help ourselves reach that beautiful godly state of peace and potential for the highest harmonious manifestation possibilities.
Time is not something that can be overcome just by switching from one modern calendar to an ancient one. It is a bit more complex than what we have been told. Meanwhile, we naturally approach such state of anchoring our consciousness in zero point as we become whole and we step out of suffering.
Going back to the previous parts of this essay, in summary, we must have in mind that these are the things that we need to let go:
Expectations on how things should be in our lives, in the lives of others, and the world in general, simply because we do not hold the greatest picture. Our information available is limited.
Expectations on when certain occurrences or situations should happen. This one is very much linked to the first point.
Any ideas we hold related to scarcity. If we focus for the most part in all the things that we wish we had, and all the things that we think we need but that we do not have, or the things that others should have, then we need to evaluate very deeply from where these scarcity perceptions come from in our subconscious.
Expectations on how others should behave. This one is often times a huge source of disappointment.
Our suppressed emotions.
All things that we think are threatening to us and to others. In other words, sometimes we need to surrender, and to understand that we are not always meant to fight huge fights, or even some smaller fights lead nowhere but to more cycles of suffering. Sometimes we need to let go the control, and to stop resisting the things that we perceive as dark. Fighting against what we think is dark might lead to further polarization and further disconnection from our Higher Mind and Higher Heart which perceives things as unified and who understands the greater picture.
The painful past. We cannot change the past, but we can accept what happened to us and to others. By understanding new depths of the past, we can heal what once seemed impossible to forgive.
The factors mentioned above contribute greatly in the creation of time in our consciousness. However, as we already know from the second key, these perceptions have their origin in suffering across many timelines of experience, including our current lives.
First sub key: understanding how the perception of time is created
The clock is ticking, and you feel that you might die, or maybe you are just wasting your life, or simply, you do not have enough time to do all the things that you want to do. You say that you wish that you could turn back in time to fix that problem that nags you, right?
Let us go back to the rumor-fact that when we ascend to a new density, with a new dimension of consciousness, that we will live in a state of timelessness or zero point. Before that, we simply feel that time is not enough, something is being lost…lost…lost…lost…lost.
That is how time was created in our minds, since the very first moment in some incarnation, a very long time ago, when we felt for the very first time that we lost something. Maybe even since the moment we are born, we come out of the cozy womb, and feel for the first time a certain coldness. That security we once had, is now lost. With this feeling came the first notion of time. Part of your consciousness left your being and got stuck in a lapse, when that something precious to you was lost.
So there you go, you now have an awareness from one point, to another, the point of the loss, to the point in which you live. Then, you lost more, and more, and more, and more. And now, you drive yourself nuts with all your loses at subconscious level, feeling as you vibrate higher, that you have less time to repair, what you lost. You are afraid that you will never have enough time to recover what you lost, a very long time ago. Something or someone, took that love away from your heart and your subconscious is stuck in a line of experiences or points, that you call linear time.
The more you heal then, the more you bring back your pieces, the less concerned you are about time, and you just flow with the flow. Yes the planets keep spinning, the Sun goes down, the moon goes up and so on…but you live in a less linear way, and you are more allowing, and you have more patience and you can wait for an eternity, because you are actually waiting less, and living more in the now, in the state of timelessness or zero point.
You even realize at some point, that the thing that you were waiting for, might have become somehow flawed once again if you had ventured in a humongous mission of looking for that thing that would make you happy. You had to find what was blocking you subconsciously and now that you see it with new lens, you prefer to slow down and start perceiving things differently and start doing things differently.
Remember then, always, that time begins since the first moment you feel something was lost.
Second sub key: training yourself to reach zero point
You get back home from having a stressful time with your boss or with some family member and maybe one of the first things you do is to turn on your computer or look in your phone and you start feeling bad because of the latest news on how the natural resources of Earth are being destroyed, the latest news on what some authorities did to perpetuate a war, or how there is an archon right beside you to take your potential peace away. So you rant and say to yourself that there is no hope for a better future.
You feel trapped, enslaved, imprisoned, out of place, burdened. You feel that inner child crying, because this world is not a safe place for you.
When you realize how much a great part of you cries and demands your attention, you seek the tools that you need. But often times you become distracted with what sounds promising and then you have to switch to other tools. Remember that you must listen to the depths of your broken heart. Know that you can do this, and only you can do it better for yourself than anyone else.
Disconnect now, from the outer world. Take a seat, and rest for a moment. Think for a few minutes how much time you spend thinking everyday about what burdens you. You see the minutes passing by. Think about all the things that bother you right now. The clock keeps ticking. Perhaps it is a lot? Maybe no longer as much of a burden as it was years ago? Maybe worse? Now start feeling the emotions.
Notice how many of the things that burden us and that we wish we could control and change create energy leaks in our system. Perhaps the problem even comes from giving energy to others who are not open to receiving our energy, so we leak and leak and leak.
Other times we are so blocked to receiving love that no matter how much love we are given, we simply do not feel it. We need to restructure our whole system and understand where the imbalances come from subconsciously. How can we do that then if we think that we do not have time? Maybe it is time to sacrifice some activities and the way we try to love others in our perception and start attending more to our own needs for a while.
Learn to deal the best way you can with your emotions, but never suppress them. There are uncountable treatments, like natural medicines, meditation, inner dialogue, etc. What is important is to allow yourself to feel what you must feel and that way, the less we resist our own emotions, the less they will overwhelm us over time. The more we will be able to navigate them and turn them into energy that comes back to us.
As silly as it sounds, we often forget to breathe properly. Our brains might be dying each day of suffocation without us even being aware. Breathing is not just about providing our brains with the necessary daily doses of oxygen, but also our energy flows better and we allow our missing parts to come back energetically.
Learn to control your kundalini and not the other way around. In our current society we are taught that we must overindulge in sexual practices, even spiritual ones and that we must meditate to trigger intense kundalini experiences. If we cannot control our own energy, we cannot control the rest of our system.
Sometimes, without us becoming fully aware, kundalini is triggered by fragmented parts of other souls and I doubt you would want to share your sexual energy with any entity. Energetic exchanges between you and other entities is very real, so ask your subconscious mind and your heart why you are allowing these explosions to happen without control. You will be surprised to learn about this unexplored or misunderstood area. As blissful as merging might feel, learn to respect your energetic system as much as you want your physical body to be respected and treated like a sacred tool. Do not worry too much about entities, but learn to set healthy boundaries in the energetic planes of existence and treat entities with respect and compassion, establishing if needed a healing dialogue.
Learn to clear your negative thoughts not by suppressing them but by understanding where these patterns come from.  Listen to these thoughts, and if needed bring all this broken energy down to the emotional system, to the level of the heart where you can safely get in touch with the wound and see how these thoughts disappear. You can do this with positive practices like art, exercise, meditation, inner dialogue and therapy.
Learn about nature itself, we are part of it. Our broken minds and hearts are like the exacerbated forces of water, fire, earth and wind. When we learn to navigate the elements within ourselves, we learn to flow with the natural forces of the Universe.
Disconnect each day from any source of distraction that prevents you from being intimate with yourself. By intimacy it is understood that you open up your heart to your soul, you learn to listen to yourself and you learn to communicate with your soul. Only then, we can learn to have true intimacy with others. Intimacy involves facing our deepest fears and embracing every part of ourselves with love, grace and compassion. We stop avoiding our pain. We stop distracting ourselves with any addictive pattern.
Once we manage to achieve the above points each day, then we learn to control our physical bodies. Our body starts regaining its functions of self regeneration and we become energized. We become efficient in all we do and we feel less scattered. We feel more anchored and we gain a new sense of physical and spiritual security. We feel that we have finally created a true home for ourselves in our inner world and in our physical homes.
Fourth key: approaching our god-self and inner peace
The more we spend time in communion with our souls without neglecting our chosen responsibilities in life, the more we recognize and feel nurtured by our own soul vibration or energetic signature. We become more whole and feel less need to fulfill our needs and expectations from outer energetic resources, but we accept the love that we receive.
We learn to navigate the challenges that life presents to us and we accept the gifts behind these challenges. We feel less worried about what we cannot touch in the outside, yet we add magic to that which we are allowed to touch. We shine light for ourselves, and others learn to see it.
The outer chaos of this world no longer consumes us, and instead we walk among chaotic nodes of global experience left untouched. We have created our safe space in our inner world and we have created our home in a physical space.
Others see that there is this radiance in you that emanates a peaceful energy. You have arrived to a station where you have reached the peace that you longed for, but that you could not even grasp. You thought it came in other forms that you craved for. You leave behind old dreams, and create new and better ones. You manifest better outcomes, based on inner fulfillment and no longer on outer scarcity. You feel confident about who you are, and you feel strength. You enjoy your creations a little more each day and time expands in front of you. Time stretches because for you, it is now an abundant resource. One that truly never existed.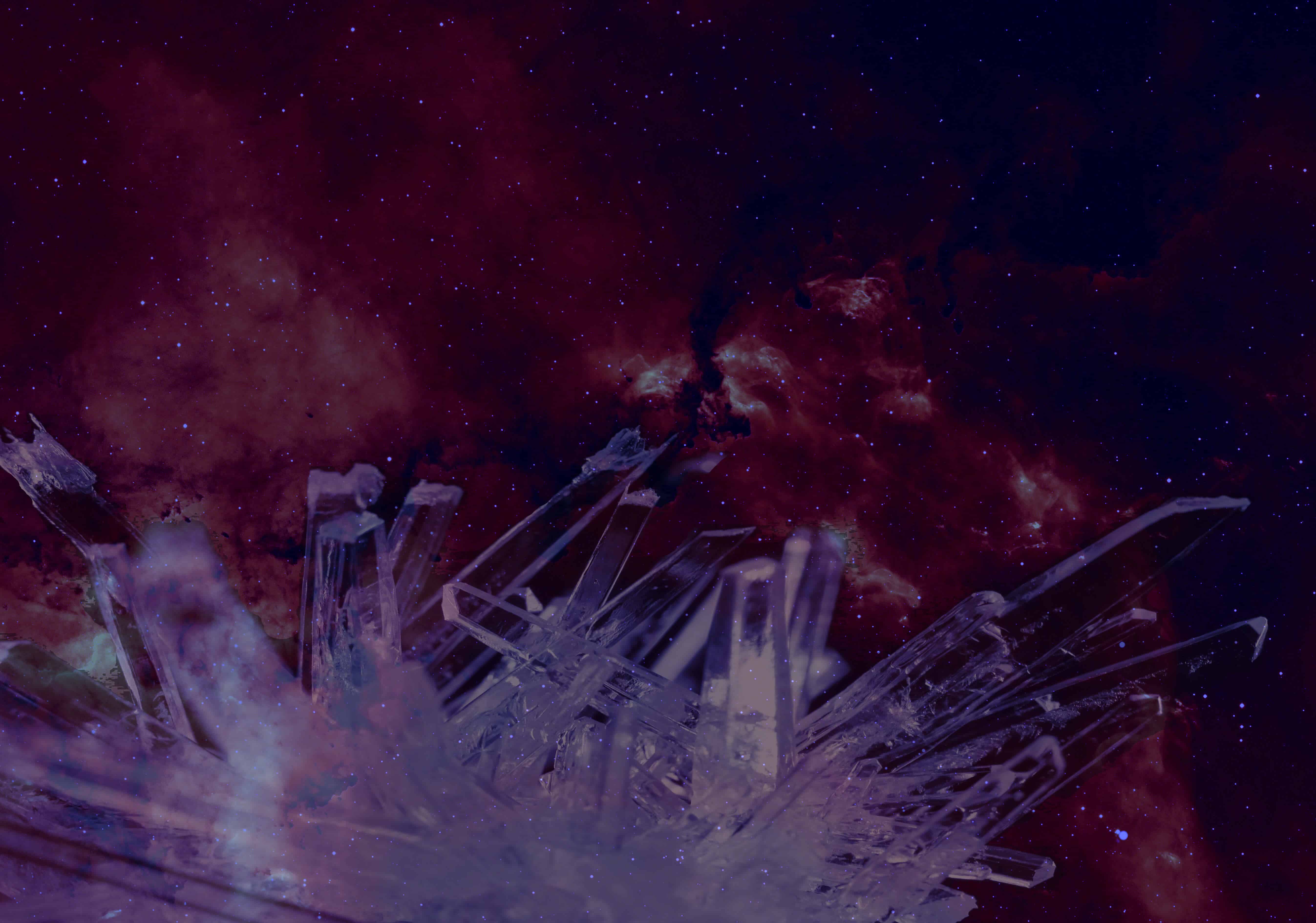 Karla Damarelya is an artist, healer and researcher in the area of natural resource management.
She began her awakening process through the vivid experiences of feeling and knowing the interconnectedness of individuals at the soul level since 2006 and the depth of harmony and disharmony in human relationships. Since then, having studied some basic healing methods, psychology and some notions from social and natural sciences, and amassed knowledge through her own spiritual practices, she has gained a greater understanding of the fundamental contribution of these disciplines and their deficiencies in trying to address individual and collective problems if we only approach them through the lenses of one or a few of these disciplines.
Instead, through a combination of disciplines she finds the inspiration to write about some of our ancient and modern individual and collective dilemmas, problems and lessons.